2015 brought KSF new government grants from Australia and the Kingdom of Norway. Thanks to their support, we will expand our posyandu revitalization programs (local community centres for early childcare, health and nutrition) in the poorest areas of Jakarta and West Sumba.

Australian Grant
2 years program from 2015 to 2017, Central Jakarta.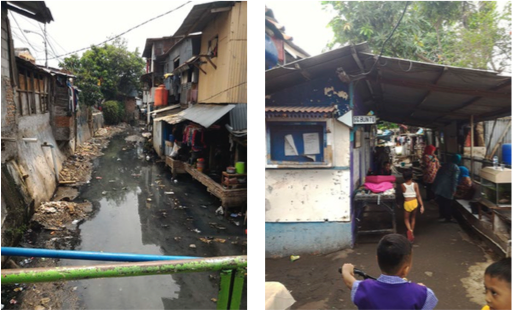 Visit to Posyandu Nusa Inda, located in central Jakarta. This village Kebon Melati is the home for 800 families in an area of not more than 16,000 sq metres.
Norwegian Grant
2 year program from 2015 to 2017, West Sumba

Stephen Woodhouse meeting with the local Cadres in Katamawee village, East Nusa Tenggara. These ladies are volunteers working in the maternal health centers. Their knowledge in health and nutrition is still very limited. It will be Sari's goal to change this, so that many young mothers and babies will benefit. The cadres capacity and community knowledge about nutrition and healthcare are still low.
99% of rural pregnant women are malnourished and anemic, thus resulting in weak body conditions and low birth- weight babies. Many of these babies die of dehydration from diarrhea and diseases.
We will have the full cooperation of the local authorities to tackle this dramatic malnutrition issue and to improve early health and education for young mothers, babies and children. Our pilot projects are selected by the area with the highest level of malnutrition and rates of maternal and infant diseases. The Norwegian Embassy in Indonesia is already working in Sumba to improve the electric outreach for this remote, poor and dry island.

KSF members working with the local government of cials in resolving health, nutrition and early childcare of mother and children issues through the Posyandu Revitalisation program.
New Zealand Grant
Teacher training program in primary schools in Surabaya.
Thanks to the generosity of the Government and people of New Zealand, KSF has been able to initiate a program to improve learning outcomes in more than 200 primary schools serving in excess of 50.000 primary school age +children from low income families in Surabaya. The main focus is to equip school heads with the necessary knowledge and skills to promote better links with and support from local community leaders and parents; to manage schools in a more transparent and learning results oriented manner and to strengthen teachers capacities to promote a child focused learning paradigm. There is strong involvement of local Government such that we expect that KSF pioneering interventions will lead to full replication using funds managed by Government and other donors.
As you can see KSF has been very active over the last few years and we are very grateful to Japan for their continued support in the area of Gianyar.
Next March, I will visit all the projects sponsored by our "blue chip" government donors. We appreciate ongoing support from individual philanthropists and look forward to their even greater support in 2016 and beyond.


Download the newsletter as a PDF