In adopting a holistic approach to improving early childhood development KSF programs support Indonesia's
'Next Generation of Leaders'
by nurturing healthy bodies and healthy minds.
KSF also aims to strengthen community self-reliance, promoting good governance and democratic values.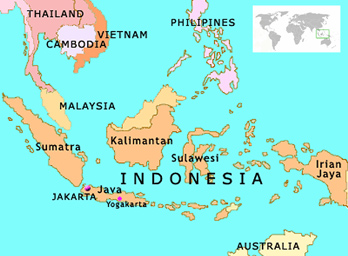 KSF Mission Statement
KSF's mission is to give Indonesian children the best start in life. We revitalise community health services, improve the quality of primary education and provide scholarships for secondary school students. We believe the empowerment of our children is key to Indonesia's social and economic development, strengthening its position as a dynamic force in the global economy and international community.
Investing in our communities
 for long-lasting impact
KSF fosters lasting and sustainable improvements in healthcare and education, working within existing infrastructures to reform and revitalise national initiatives.
We help children by supporting their parents, carers, volunteers and teachers. We work in partnership with health professionals, key government officials and local governing committees to build local capacity and ownership in the provision of quality healthcare and education, assisting district governments to invest their own funds into the continuation of the programmes.
Since 2008, KSF has been expanding its reach and programmes to ensure help is provided from pre-natal care, through birth, infancy and early years, up to secondary school. Our work at all levels - the family, community and local government – supports communities to provide healthy, happy and secure environments in which their children can develop, learn, be challenged and inspired.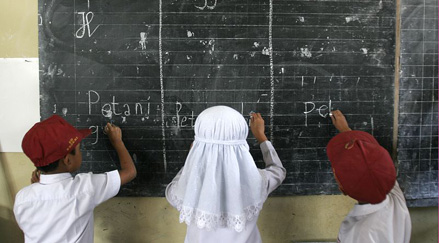 "KSF is making such a difference in ensuring that Indonesian children realise their full potential through the promotion of community health and quality education. KSF's synergy with the existing network of Posyandu and its work at community level in enhancing education is a sound approach."
H.E. Dr. Marty M. Natalegawa
Minister of Foreign Affairs, Republic of Indonesia
Half of Indonesia's 240 million people live under US $2 a day
Indonesia has the fourth largest child population in the world with more than 76 million children
Each year 146,000 Indonesian children will die before they reach their fifth birthday
Over 2 million Indonesian children are malnourished
228 Indonesian women per 100,000 live births die in childbirth
20% of Indonesia's children will fail to finish primary school